Saturday Stories
January 26, 2019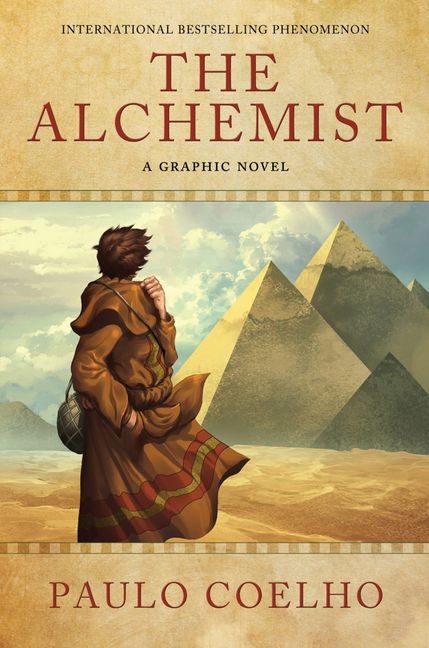 I
The young shepherd Santiago stood before the pyramids of Egypt, humbled by their majesty. It seemed a lifetime ago that he left his home, and he had faced more adventures that most people can even imagine. He could not believe that his odyssey had finally come to end, but even more unbelievable was how much he had changed. He was still the same person, but he can never look at the world in the same way again. Now he has where his treasure was waiting for him. He began to dig. A long time passed – but it wasn't there. Yet he kept digging and digging, even as his tears fell in the sand.
II
Suddenly, a group of men emerged from the darkness. They were refugees from one of the many tribal wars in the desert, and they have become bandits so they can survive. They found Santiago in the now-deep hole. The men found a piece of gold in Santiago's bag, given to him by a man who had changed his life, and they made him dig even more. Daylight came, and when no gold was found, they beat him. Santiago lay bleeding, his blood staining the sand that was already melting from the merciless sun. He had come so far, and his treasure was so near, he thought painfully, but the only thing he found was death.
III
And like many people who were about to die, he saw his life flash before him. All of this began with a dream, like all timeless quests. Many times he had awakened from a dream of a treasure in the Egyptian pyramids. Then he met a strange man who called himself The King of Salem, who told him: "When you want something, all the universe conspires in helping you to achieve it." All his life, Santiago has been a shepherd in a rural countryside in Spain, but in his heart, he had always yearned to travel, to see what lies beyond the world he knows. So he set out to cross the sea and to cross the desert.
IV
Another mysterious man appeared in his life. He thought he would be killed when the man drew his sword, then he realized that they had been looking for each other – he had found the Alchemist. And so, on that fateful day in the pyramids, Santiago faced death once more. But the leader spared his life. He, too, had a dream, he told Santiago, but he said he was not a fool to cross the desert and to cross the sea just to follow it. They left Santiago alone, but he got the last piece he was looking for, something he couldn't have if he hadn't suffered. And that moment, he finally knew where he would find his treasure.
Photo courtesy of HarperCollins.com